Basic White Sauce (referred to as Bechamel by the french) is the foundation of many a great sauce.  Mastering it will allow you to create all sorts of other sauces.  It is one of the 5 mother sauces for a reason!
I keep it very basic, the French have all sorts of extra steps in their recipe, but here I'll just show you the basics.

You will need
+- 100gm of butter
salt & pepper
white bread flour
milk, about a litre but have some extra handy
large saucepan
a whisk
Put a large saucepan on medium heat and melt the butter.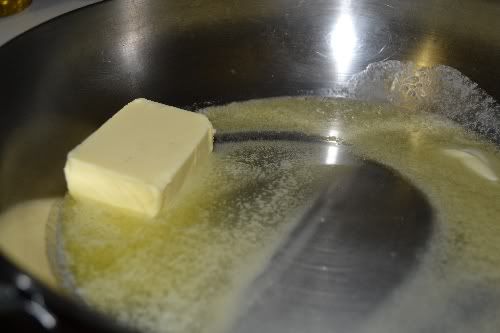 When the butter has melted, start chucking in some flour, little bits at a time while whisking.  This mixture will burn easily, so I normally take it off the heat every now and then, basically heating it up and then mixing in more flour off the heat.
Continue with this process until it becomes a paste like this.
Cook the paste for a bit, just be careful to not burn it, if it burns your sauce is ruined.  We have to cook it a little bit in order to get the sauce to not taste all floury though.   Continue with the on and off heat  method and you should be fine, a minute or two will do.  Now start adding milk, little bits at a time (I suggest you do this off heat too). Add about 100 ml of milk at a time, mix it in properly, and then put the pan back on heat.  You will notice the sauce will thicken as it cooks. Continue this for a while, until you have the consistency you want.  Leave it to simmer on low heat for a couple of minutes to cook off any floury taste that may still be there.  Season with salt and pepper (use white pepper if you do not want black flecks in your white sauce).
You should end up with something like this.
There you have it, easy peasy! Like I said this is the basis of many a great sauce.  Chuck in some cheese for a cheese sauce, fried mushrooms for a mushroom sauce, you get the picture!